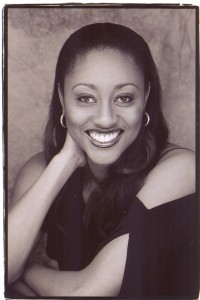 So You Want To Know More About Me...
I am an entrepreneur, businesswoman, actor marketing consultant, and an actress. I am also a university graduate with a Marketing Management Degree. In spite of being all of these things, I have always had a love and appreciation for the performing arts. The performing arts have been one of my passions ever since I was a little girl. In fact, it was my love for the performing arts which led me to pursue a career in acting. Quite frankly, it was acting that even played a role in one of my most important accomplishments to date-my academic achievements.
When I was a young girl, it was determined that I was not growing academically at the same rate as my classmates. Kids would make fun of me. I was picked on and bullied a lot. This made me shy and introverted. There were people who did not think I would go very far in school, or in life for that matter. However, I was fortunate to have parents and a special teacher who believed in me and were my biggest supporters. It broke their hearts to see how being stigmatized and labelled affected me. They told me that I could be anything I wanted to be. They worked tirelessly to make sure I had every opportunity to learn and do well in school. It was the support of those who never gave up on me that made all the difference in the world. I also had to work harder than my classmates and develop a good work ethic if I wanted to persevere. I was not going to let adversity deter me from my goals. With a lot of hard work and sheer determination, I excelled in my classes (particularly in mathematics) and proved the naysayers wrong. In fact, when I graduated from high school, I was awarded with scholarships to attend one of the top universities in the country.
While going through my childhood challenges, it was apparent that I had a talent and an interest in acting. When I was around 11 years old, my parents and teacher at the time encouraged me to audition for school plays and community stage productions. I was successful in landing roles, which boosted my confidence. Acting was the one thing that allowed me to showcase my talents and helped me to come out of my shell. It was my creative outlet to express myself. It also helped me to gain more confidence in myself, which I needed to have in order to overcome the many obstacles and barriers to succeed in school. It was at this young age that I caught the acting bug. Acting is in my blood and has been a part of my life ever since.
I have been a professional working actress in Toronto for about twelve years now and I love it! Being an actress and an actor marketing consultant has allowed me to make many valuable connections in the arts and entertainment industry. It is these connections that will allow me to help actors to launch and advance their careers. It is my goal to create more opportunities for actors to be discovered and gain more access to the top casting directors and industry experts in the business. I am fully committed to doing what I can to help open doors for other Canadian actors in the arts and entertainment industry!
Wishing you much success in your career,
Francine
Francine Alfred, President & Actor Marketing Consultant
Talent Unleashed
Phone: 1(888)436-7744
Email: francine@talentunleashed.ca
Web: www.talentunleashed.ca
Facebook: http://www.facebook.com/pages/Talent-Unleashed/109920075697084
Twitter: @TalentUnleashed
LinkedIn: https://www.linkedin.com/in/francineactormarketingmaven?trk=hp-identity-name